This computational chemist is the experimentalists' secret weapon in the hunt for new materials | Research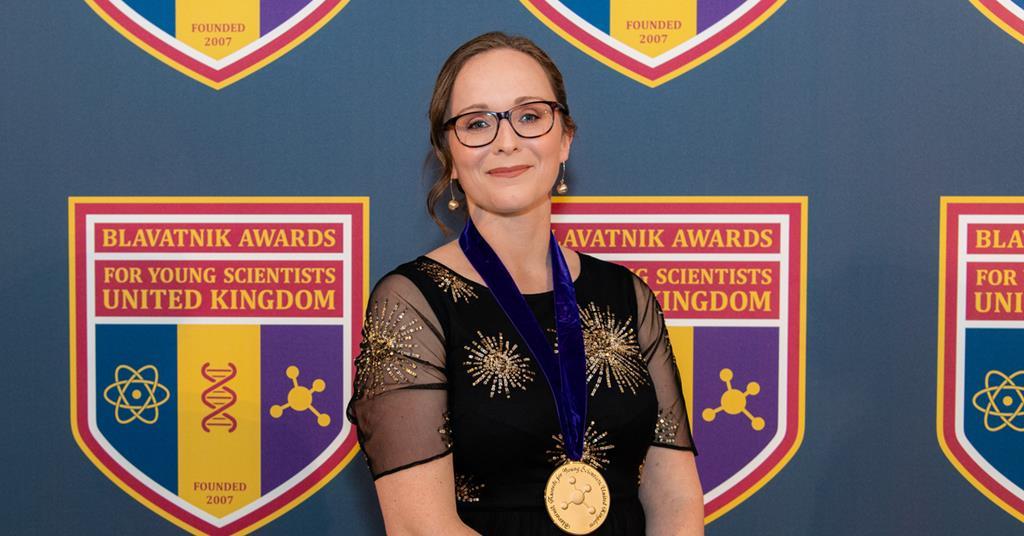 "We could predict thousands of new materials every day using our software and tell which of them look good," says Kim Jelfs. "But if they can't be made in the lab, it doesn't make sense." This point of view is at the heart of the operation of the Jelfs Group. They are truly computational chemists, but rather than working in isolation, they actively integrate themselves into experimental studies.
Jelfs' ultimate goal is to help fellow experimenters find new materials faster. The group has key software written in Python called the Supramolecular Toolkit (stk).1 It was first developed by a talented student, but now everyone in the group is adding to it. They also complement other software – especially open-source software – created by other groups, for example by coding workflows to automate processes for high-throughput systems.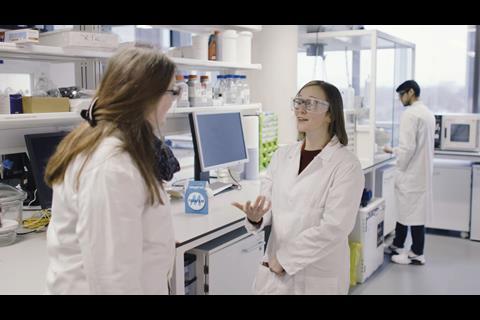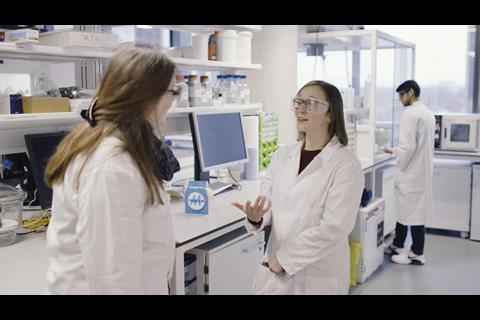 The team first developed its supramolecular toolbox to screen porous molecules. It starts with organic building blocks, or precursors, and assembles them into different topologies. It then searches for low-energy structures, which are those that one would expect to observe experimentally, before the next part of the software analyzes the properties of the materials.
Porous organic molecules have potential applications as membranes, as well as in sensing and catalysis. "Because porous molecular materials are modular, they have advantages in solution processability," says Jelfs. "And computationally, the modularity gives us the ability to screen them in a completely different way than you might for zeolites and MOFs. You can potentially combine different modules in a single material to allow very fine control over their properties.
The team can also apply its supramolecular toolkit to other systems with organic building blocks. For example, they recently worked with a collaborator to screen 350,000 different linear polymers for optoelectronic properties. They also extended their software to search for metal-organic cages.2 Being able to adapt their software and processes to new systems is a priority for Jelfs. "We are now being approached by different experimental groups, asking us to look at other classes of materials, and it is relatively simple to add this functionality to our software. What takes a lot of time is to have a deep understanding of the problems of a particular class of materials, as well as the practical aspects of our computing side. So how to get a good description and how to select the main features of these systems that are relevant for our collaborators. »
One consideration for the team is finding candidate molecules that are realistic synthetic targets. "A bottleneck in synthesizing porous organic molecules is that you have to synthesize the building blocks first," says Jelfs. This motivated the team to design a machine learning model to predict how easily it is possible to synthesize precursors of porous molecular materials.3 The risk for experimenters of trying something unconventional and it not working is high. The tools developed in the Jelfs' lab, however, can give experimenters the confidence to test a precursor they otherwise wouldn't have.
We are now approached by different experimental groups
Everyone in the Jelfs group has a direct experimental collaborator. "I encourage them to have ongoing conversations rather than talking once and then coming back to them six months later. That's how we make sure we're doing things that really help our people. Over the past few years, experimenters have actively approached Jelfs with their problems. "That's when I realized we were going somewhere," she says. 'It is not easy. And I'm not saying we've solved this whole problem, but we can make a difference. Getting to know the systems and working with people over a long period of time helps the difference we make to grow and grow.
Practical knowledge
Jelfs first encountered computational chemistry when she took a summer program at the end of the third year of her undergraduate degree. She notes, however, that undergraduates these days pick up numeracy skills much earlier. At Imperial, undergraduates code in Python from their first semester. "Every undergraduate who joins my lab can already code in Python. It's obviously transformational. And that's why Imperial is such a great place for me. Last year, Imperial also launched an MSc in Chemistry as part of its Institute for Digital Molecular Design and Fabrication (DigiFAB).
"I think people can be disappointed with the promises of what computational chemistry can do. Often it comes down to not fully understanding boundaries," says Jelfs. 'But when [experimental collaborators] have even a little bit of computer knowledge that helps you work well together, because they don't expect you to be able to do everything.
Jelfs was recently named the Chemistry Laureate of the 2022 UK Blavatnik Awards for Young Scientists, which will award her £100,000 in unrestricted funds. "Considering who has already won the award, it's amazing to even be considered close to them," says Jelfs. "I've had the chance to work with some really great people in my group and my collaborators, and I'm really, happy that they feel recognized. And know that what we do is appreciated by others.