Steve Jobs email confirms Apple considered a Mac tablet, a 15-inch MacBook Air in 2007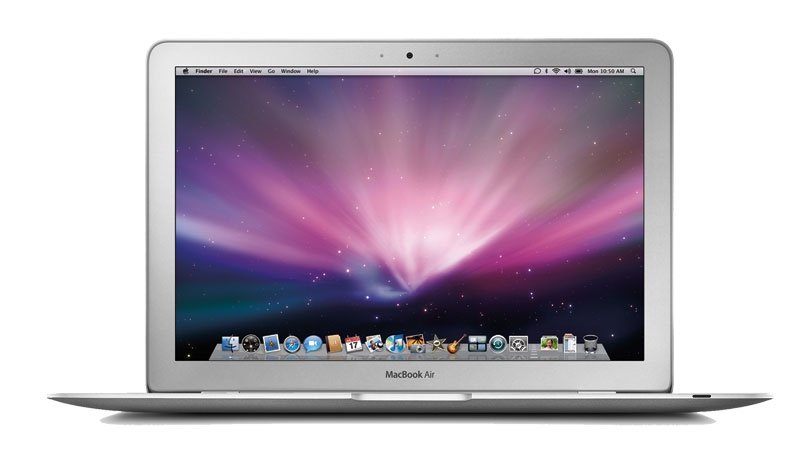 An internal email written by the late Apple co-founder Steve Jobs offers a window into the tech giant's hardware strategy just after the launch of the first iPhone in 2007, plans including a Mac tablet and a MacBook Air 15 inches.
The document, made public as part of the discovery in Epic vs. Apple and highlighted by the Twitter account TechEmails Wednesday, is a printout of an agenda for the August 2007 management team meeting, two months after the launch of the original iPhone. While most of the talking points have since been revealed publicly, there are snippets that offer insight into which projects failed to make the cut.
For example, Jobs refers to a 15-inch MacBook Air slated for launch or internal planning in the first half of 2008. Apple would then launch a 13-inch MacBook Air in a classic 2008 unveiling that saw Jobs pull the svelte. thin and light from a manila wrap.
Rumors of Apple's interest in a 15-inch MacBook Air surfaced in 2009, and again more recently in January, though the company has so far not made a commitment to a larger variant of its computer. popular laptop. An 11-inch model was produced between 2010 and 2016.
Interestingly, Apple also appears to have considered the introduction of a Mac tablet prior to the introduction of the iPad in 2010. A brief mention in Jobs' email, a "tablet" was prepared for discussion in the Mac category. Prior to the iPad's launch, scuttlebutt viewed Apple as one of the early entrants into the tablet PC game, although the company ultimately went in a different – and arguably smarter – direction by adopting an ARM platform. energy efficient working system.
Other details revealed in Jobs' email include mention of a "Super nano" device that may be a never-before-seen iPod variant and the potential opening of iPhoneOS (later iOS) to host apps. third parties. On the latter, handwritten notes scrawled into the margins of the document show that Apple may be considering a partnership with EA that would bring games to iPhone and iPod touch.
A separate internal messaging, also from Epic vs. Apple test, sees chief software officer Eddy Cue discussing promoting Shazam's new music identification service Shazam Player app in the App Store in 2012. Cue decided against the suggestion, saying: "[w]We are not going to promote something that puts [sic] aim to replace our music player unless it is significantly better than our player and isn't. "
Apple acquired Shazam in 2017.