Senate Energy Committee to Release Findings on Malampaya Accords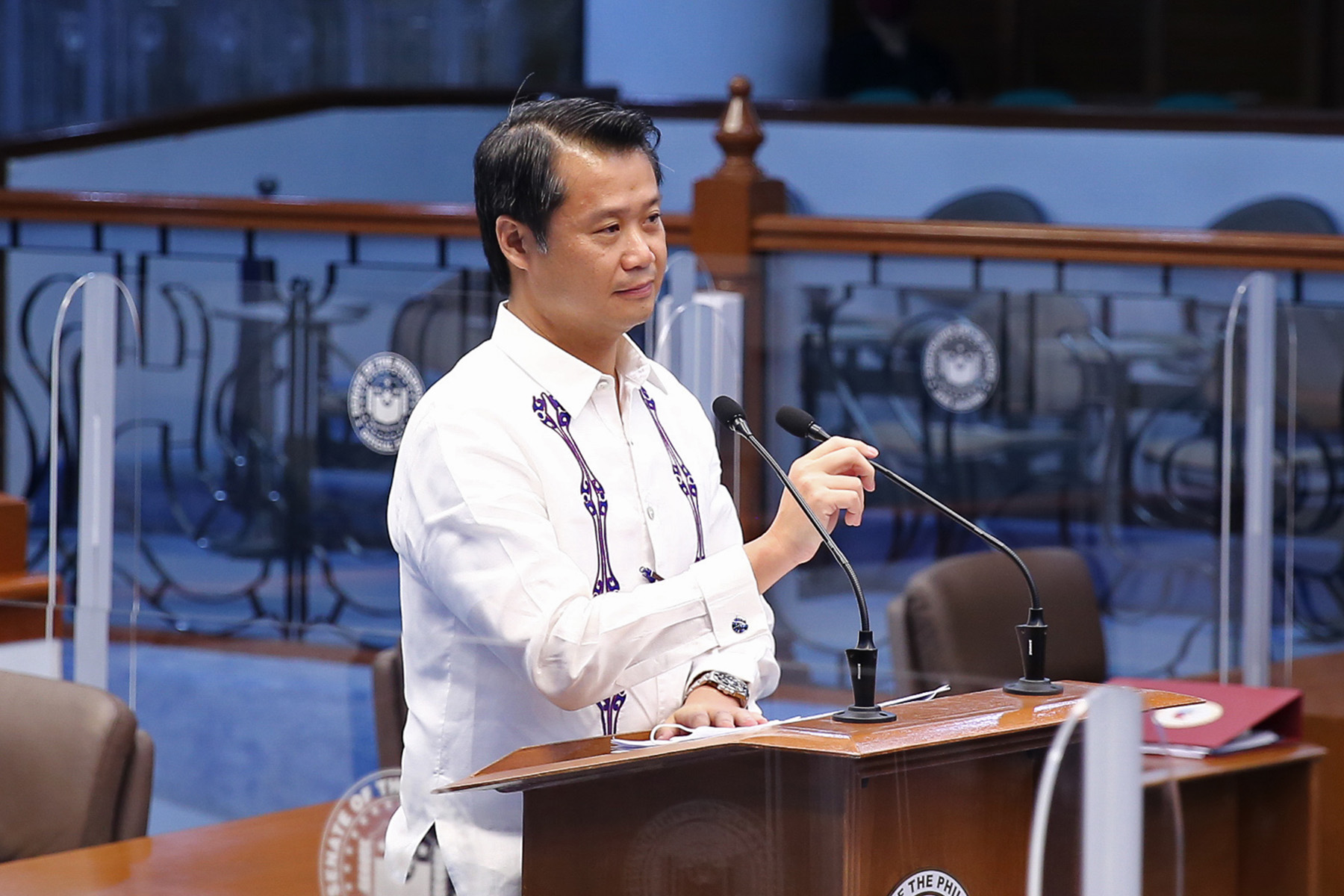 Senator Sherwin Gatchalian will deliver a keynote speech Monday afternoon on the Senate Energy Committee's findings regarding the controversial sale of the Malampaya gas-to-electric project to Dennis Uy's Udenna Corporation.
Gatchalian's office confirmed this to Philippine Power Monday morning.
The senator said in the latest episode of Power Podcast early Monday afternoon that the committee he chairs concluded its investigation into the sale of 45% of Chevron to Udenna and 45% of Shell Philippines Exploration BV (SPEX) last May.
"meron na kaming conclusions based on the four hearings we conducted [and] based on the documents we have seen," Gatchalian said. "National ipapaalam of senators and the Senate would decide how to prosecute him.
Last December, PNOC-Exploration Corporation (PNOC-EC) refused its agreement for SPEX to sell its stake. PNOC-EC owns ten percent of Malampaya.
The controversial sale caused an outcry not only in the Senate but also in online communities, which Gatchalian said pressured PNOC-EC to withhold consent to sell SPEX's part of the project.
Gatchalian noted that under Presidential Decree 87 or Petroleum Exploration and Development Act of 1972, two conditions must be met for the sale of an exploration joint venture to take effect. First, all parties must provide consent, and second, the Department of Energy (DOE) must approve the transaction after reviewing the buyer's financial and technical capability to operate such a facility.
The Chevron-Udenna deal took place in March 2020 and the DOE approved it in April 2021. However, Gatchalian had said the deal was "defective and invalid." He also described the transaction as "lutong Macau".
Had PNOC-EC consented to the sale of SPEX's stake, Udenna would have 90% control of Malampaya – the country's main source of indigenous natural gas.
Gatchalian said PNOC-EC gave its consent to the Chevron-Udenna deal, but reiterated that the sale itself lacked government approval.
"Lumalabas nga na 'yung kanilang pag-apruba est walang legal basis. Inamin ng kanilang tauhan, if Atti. [Cesar] De La Fuente, to nung tinanong namin si Second. [Alfonso] Cusi, hindi nya masagot kung ano [ang] legal basis," Gatchalian said, recalling the hearings regarding the controversial sale.
De La Fuente is the director of the DOE's Office of Energy Resources Development.
While the DOE approved Udenna's purchase of Chevron's stake in Malampaya last year, it admitted to using an unaudited financial statement from Udenna to approve the acquisition.
Uy, based in Davao, was a key financier of then-Mayor Rodrigo Duterte's presidential campaign in 2016.
Cusi and Uy face corruption charges before the Office of the Ombudsman for Controversial Agreements. In the meantime, both have filed defamation charges against several media entities for reporting the corruption cases.
Watch the full episode of Power Podcast with Senator Sherwin Gatchalian on Youtube.
---
---