Queensland Pacific leaders push for hesitant community members to be vaccinated against COVID-19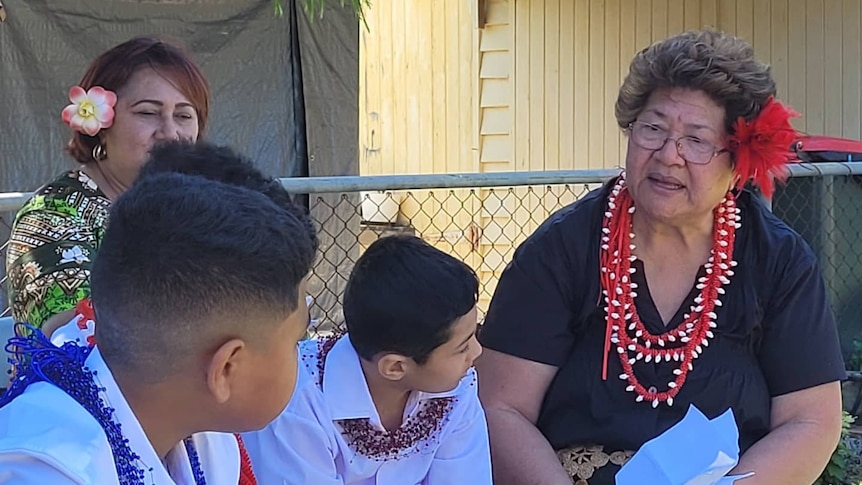 Mele Ngauamo is often at the forefront of what is happening in Pacific communities.
Each week, she airs with the online community radio station and broadcaster Pasifika TV and Radio with her "nostalgic program" which focuses on faith, music and memories.
Its audience is in Brisbane, Tonga and around the world.
Over the past few years, she has seen a disturbing trend: conspiracy theories around the COVID-19 vaccine playing on people's faith.
"Because we are a very strong and deeply religious people, it has affected beliefs," Ms. Ngauamo said.
"If a minister tells you this is the way to go, he will believe it, but sadly feelings are mixed."
On her show, in which she regularly speaks to religious leaders of Tongan congregations in Brisbane, she receives messages from people who say she shouldn't be encouraging people to get vaccinated.
She said social media has fueled conspiracies that the vaccine goes against God and is dangerous.
"Our Kingdom, our governance and stakeholders are trying to persuade our people to come forward and vaccinate," she said.
"It will be one thing that binds us all together as one people, stepping forward to create a safe and happy environment."
This month, the broadcaster launched an education campaign.
With videos in Tongan and Samoan, the campaign is pulling on the chords and using humor to encourage communities across the Pacific to get vaccinated.
One of the videos features a husband and wife at church.
Loading
When the husband says he doesn't want the government telling him what to do, his wife puts him in his place and tells him that she is "his boss" and that she wants him to be vaccinated.
Another shows families reunited at airports with the slogan "protect your loved ones".
"The vaccine is out, and it's being made by people who are trained and qualified to come up with it and put it in place and we know it's safe," she said.
This weekend, the Tongan community of Brisbane, with the support of the broadcaster, is organizing a vaccination day.
"This is our passport to open the border and you can visit your relatives and family abroad."
Jabbed, wrapped and ready to go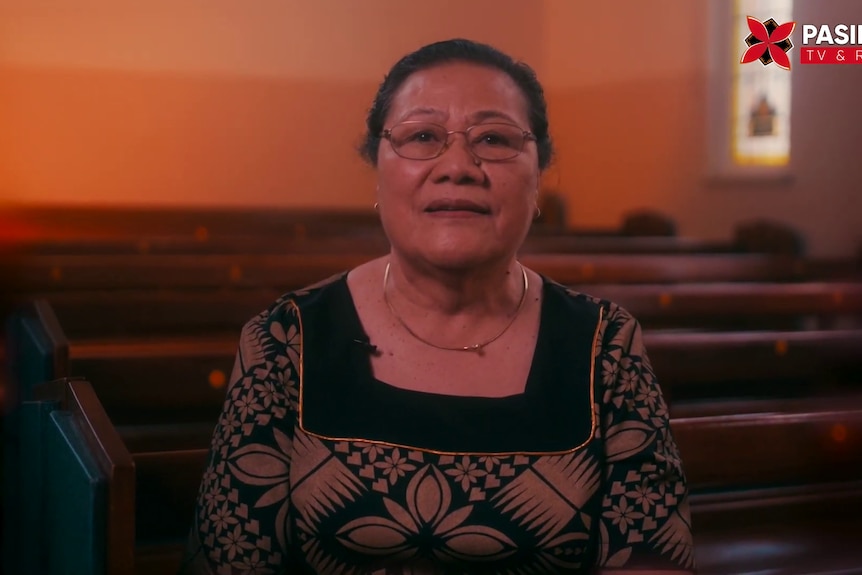 Aiga Aii, who stars as the wife in the Samoan-language video, said families have suffered over the past two years from being separated from loved ones abroad.
She said she had been vaccinated to prepare for travel abroad and hopes to be able to visit her daughter in Dubai next year before heading to Samoa to visit her family.
"Even though we talk on the phone and on Zoom almost every day, going there face to face is different," Ms. Aii said.
She said international travel is especially important for people of the Pacific who have families all over the world.
"I can't wait for the borders to be opened so that we can all go and see our children and families at home."
She said she took part in the promotional video to try and help her community and those who might be hesitant to get the vaccine.
In the video, she and her husband are sitting in church.
When he tells her that he heard that the vaccine could harm him and that he could die, she replies that his life is in God's hands and the vaccine is safe.
In the Tongan version of the video, the wife tells the husband that he shouldn't worry about "government control" because she is "his boss" and the only one who can control him.
"Getting the vaccine is something for you and something for your family," she said.
"We have to take care of our families and if we don't feel well, our families will too."
A way to take care of your neighbor
Reverend Maile Molitika is the Resident Minister of the Tongan Congregation Uniting Church Australia at Highgate Hill in Brisbane.
This Saturday, his church will organize a vaccination day with the support of the Tongan community of Brisbane and Pasifika TV and Radio.
He said that by organizing the immunization day he approached other religious leaders in the Pacific to encourage their congregations to attend.
"" There are people who are really, really against this vaccination and they are saying on social media that it is wrong, that it is something to limit the population of the world and that it has been linked to the evil and this kind of stuff, "he said.
He said talking about immunization in Tongan and Pacific communities was widely sensitive and he was concerned about the influence of people with anti-vax beliefs.
He said that as a minister of the United Church he encouraged others to get vaccinated as part of their faith.
"We have to do the right thing and make sure everyone is safe," he said.
"To me, this vaccination is exactly the same as the other vaccinations that have come to Tonga – like polio and others."
He expressed concern that if members of the Pacific community are not vaccinated, they may not be able to return home to visit family and friends.
"It has been very hard the past two years. People have been stuck here for two years. They were supposed to go home, but due to the limitations of the planes they were postponed," she said.
"They miss their families and it will get worse if people don't get vaccinated.
"I hope people will understand that doing this is a way to get back to normal."