How California Advances Digital Equity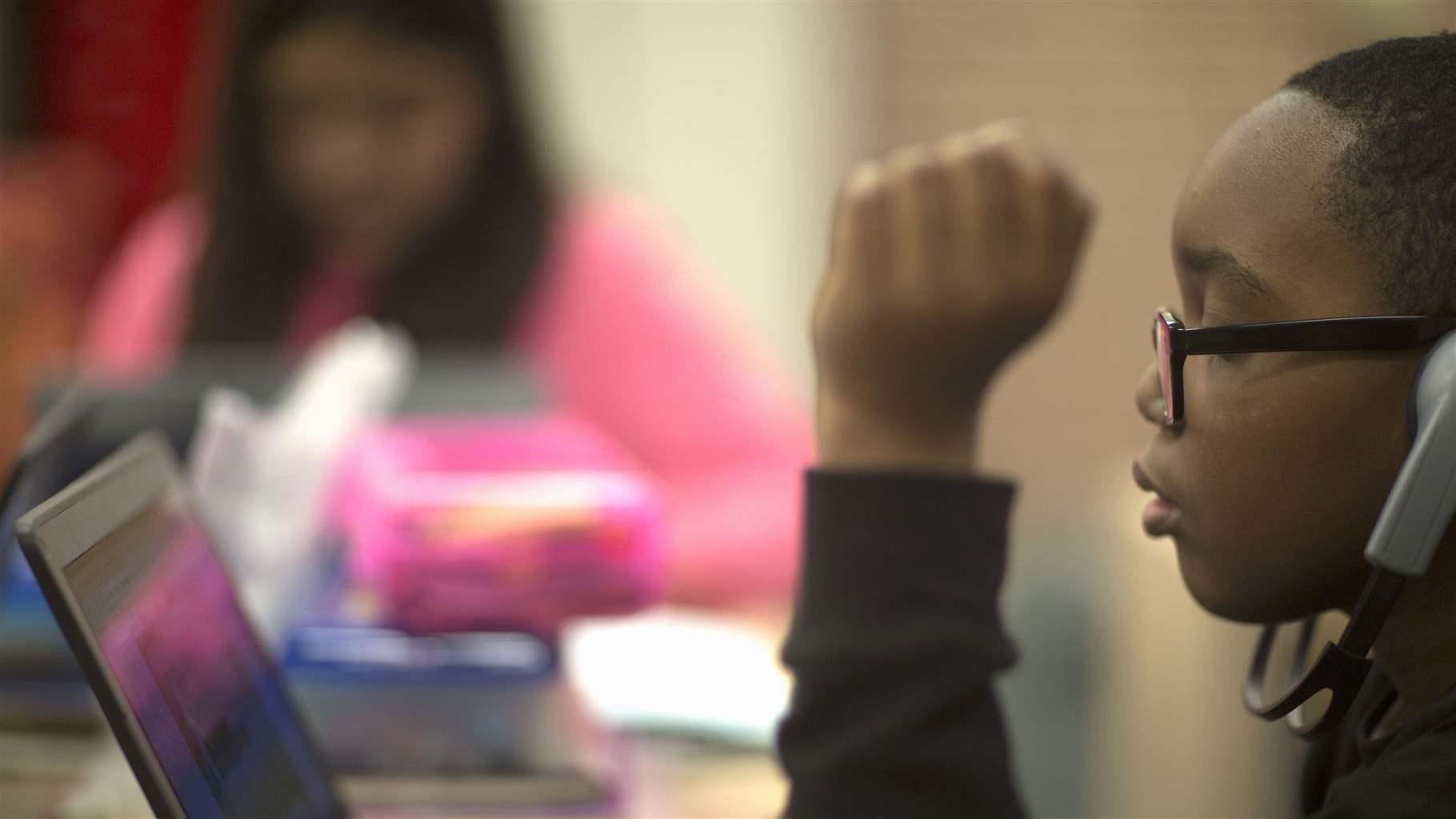 While much of the conversation around broadband has focused on increasing connections, experts and advocates have long known that having reliable high-speed internet available is only the first step: to Ensuring access will require consumers to be able to afford their service and acquire the skills to enjoy being online.
Sunne Wright McPeak knows these challenges well; She is President and CEO of the California Emerging Technology Fund (CETF), a state-wide nonprofit foundation dedicated to bridging the digital divide by accelerating the deployment and adoption of broadband.
This interview has been edited for clarity and length.
Q: What can you tell us about the California Emerging Technology Fund's work to address the broadband challenges in California?
A: For 15 years, CETF has spearheaded major statewide digital equity initiatives, including providing grants to community organizations to help low-income households adopt broadband; groundbreaking investigative work to identify the root causes and solutions to the digital divide; lead and manage School2Home, a program designed to integrate technology into teaching and learning and close the achievement gap in inner city colleges; and promote state and national public policies to achieve digital equity.
We serve as a catalyst for action, bringing together stakeholders to reach agreement on policies and strategies to accelerate the deployment and adoption of broadband and mobilizing partners to build a world-class internet network that can promote public safety, economic prosperity and quality of life.
Q: How and when did the organization come into being?
A: It was created in 2005 under the direction of the California Public Utilities Commission, CPUC, as a condition of CPUC approval of two business mergers: SBC Communications acquiring AT&T and Verizon acquiring MCI. The CPUC wanted to ensure that the public would benefit from these consolidations, so they demanded that SBC, which became AT&T Inc. after the merger, and Verizon each contribute $ 60 million in seed capital to launch our organization, the CETF.
As a quasi-governmental nonprofit formed to advocate for the public interest in the pursuit of bridging the digital divide, we are not governed by the CPUC, but state law requires us to do report annually to the Legislative Assembly through the CPUC. And, under another state law, we are the only non-state body that is a member of the California Broadband Council. In this unique role, we have expanded public reporting responsibilities, making CETF more transparent and accountable for quantifiable results than most nonprofits. But we are also able to operate with more agility and innovation than the typical government bureaucracy.
Q: As a non-state agency, what perspective do you bring to the Broadband Council?
A: We are technologically neutral; we use the term "broadband" as a generic term to refer to the high-speed Internet infrastructure, including wired and wireless networks. We advocated for the same technologically neutral view to be the official definition of broadband in state law, which it is now. This is an example of how CETF shapes public policy.
We also recognize that technology is only one tool – a powerful and empowering tool – that is most easily adopted (or adopted) by digitally disadvantaged residents only when relevant to their lives, in terms of saving time. and money, is clearly established. Thus, we have launched and led major statewide initiatives at the forefront of bridging the digital divide. For example, we helped secure an executive order from Governor Gavin Newsom in 2020 that, among other things, expanded broadband adoption programs for low-income families across the state. We also helped found the California Telehealth Network, a consortium focused on improving access to telehealth, telemedicine and health information systems, and we secured the governor's decree on digital literacy.
Q: CETF has been conducting surveys on broadband deployment and adoption in California since 2008. What is your methodology?
A: The State of California Broadband Adoption Survey aims to establish a database and track progress in the adoption and use of broadband in the home. Since 2008, we've partnered with four different independent research partners to conduct the survey and analyze the results, the most recent being the University of Southern California. We collect a scientifically reliable sample of all residents by dialing 1,600 randomly selected household phone numbers (90% are cell phones) and conducting the survey in five languages. And we use data from the Pew Research Center to compare our data to national trends.
Q: And what did you learn from the investigation?
A: We mainly use it to draw the attention of policymakers to the digital divide and direct investment of resources. It showed that targeted outreach accelerates broadband adoption and that less than 1% of households today say they don't want to be online. Additionally, the survey shows that once adequate broadband Internet access is available, the biggest barrier to adoption is cost, which includes the affordability of Internet service and a suitable computing device.
Q: So if the biggest barrier to broadband adoption is cost, what has your organization done to meet this challenge?
A: We have developed and managed programs to overcome the top three barriers to broadband adoption by low-income households: cost, relevance, and digital literacy.
We provide grants to community organizations to reach low-income communities and vulnerable populations to overcome these three barriers. These awareness-raising efforts are conducted in the language and with the cultural awareness of target communities and include helping households secure low-cost internet service, computing devices and digital skills training. To increase the adoption rate, we also provide collateral materials, sponsor advertising, and train and mentor community organizations.
A: CETF has a long history in California, which dates back to the creation of the CPUC to break up the railroads, to ensure that markets work in the public interest. We participate in state and federal regulatory proceedings on issues such as broadband affordability and business consolidation among Internet Service Providers (ISPs). For example, California law requires the CPUC to ensure there is a public benefit before approving corporate mergers and acquisitions, and we have helped this by negotiating commitments from ISPs to provide appropriate benefits. . For example, our agreements with Frontier, Charter and T-Mobile, combined, require ISPs, as part of obtaining CPUC approvals, to reach 99% of households with Internet infrastructure. broadband, offer affordable service from $ 15 to $ 20. per month to low-income households, increase adoption by 875,000 households, install 125 public Wi-Fi slots and provide $ 76.5 million for digital inclusion policy and programs.
Q:.
A: Public policies need to be grounded in research and evidence from field experience. Lawmakers must set quantifiable targets and report results within specific timeframes. Integrating digital inclusion into the culture of public agencies and social service organizations is essential, and strategies and programs should be designed in consultation with community organizations as trusted messengers. It is the foundation of our groundbreaking collaboration with Pew and top internet researchers at the Annenberg School for Communication and Journalism at the University of Southern California, which will conduct important new research to identify effective and sustainable models for providing households in need with affordable broadband.
Q: You have worked at state level, local level, in the private sector and in the public sector. With this rich experience, how would you characterize the digital divide?
A: The digital divide is just another manifestation of the country's economic divide and opportunity gap. The most digitally disadvantaged residents are trapped in concentrated and persistent poverty, rooted in systemic racism. It takes a holistic approach to overcome all of the interrelated factors and forces that we call the poverty wall, with digital inclusion being only one of the essential interventions. Thus, digital equity will be achieved earlier and with greater impact if digital inclusion is integrated into all strategies and initiatives aimed at tackling economic and racial inequalities.
Q: Recently, adoption and accessibility have become more central in the national broadband conversation. Based on CETF's 15 years of experience, how would you recommend that policymakers tackle these challenges?
A: Policymakers need to recognize that bridging the digital divide requires addressing both supply (deployment of infrastructure) and demand (adoption of technology). Effective public policies and investments must meet these two challenges.
Broadband infrastructure is necessary, but not sufficient, to achieve digital equity. Thus, to achieve the best return on public and private investments in ubiquitous broadband internet infrastructure, policymakers should require all internet service providers to provide affordable and quality internet service to low-income households. and that they partner with community organizations to keep everyone connected. .
The federal government should also work with states that have comprehensive plans and partnerships with Internet service providers, as well as with organizations such as CETF that can effectively engage experienced community organizations.
Digital access is a civil right of the 21st century. And digital equity is imperative for 21st century global competitiveness. Fortunately, this is an unprecedented moment: by working together, we can bridge the digital divide for everyone.