Daily job alerts on Alimoshotoday provide you with exciting job opportunities in and around Alimosho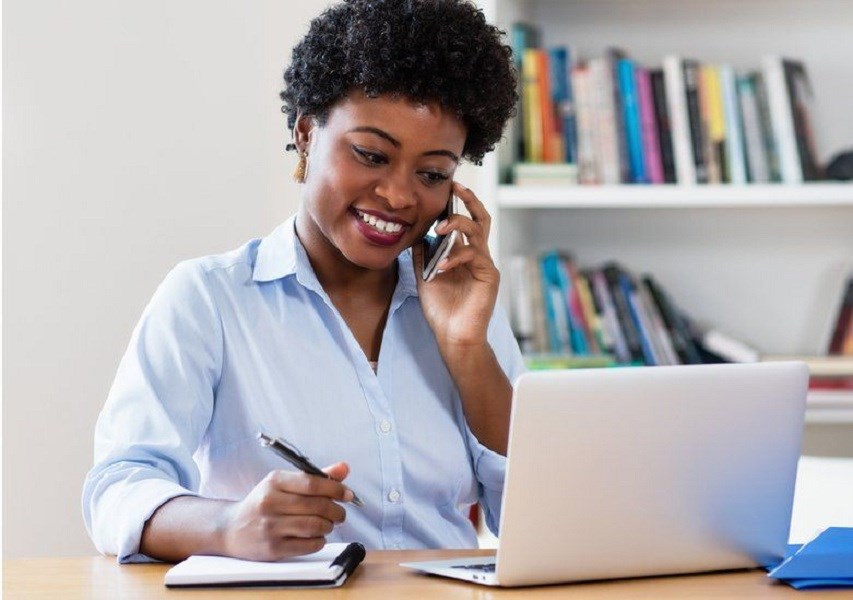 AlimoshoToday's job alerts page is the page to follow to grab attractive job openings with salaries worth #200k and more!
BELOW is a list of vacancies as of today, Monday August 08, 2022:
1. JOB TITLE: Teachers/Assistant Teachers
LOCATION: Mushin, Lagos
QUALIFICATIONS:
-SSCE/NCE/OND
– Minimum of one year of experience as a teacher/teaching assistant.
-Proximity to Mushin/Ilasamaja is an advantage.
DEADLINE: August 31, 2022
Send your CV to [email protected] using the job title as the subject of your mail.
2. JOB TITLE: Business Development and Merchant Success Officer
LOCATION: Lekki, Lagos State
SALARY: #120,000-#200,000
SKILLS AND KNOWLEDGES:
– A minimum of 3 years of experience in business development, brand development or business management.
– Degree in business administration, project management or public relations.
– Ability to build relationships with key industry stakeholders.
– Strong working knowledge of MS Office
– Ability to work independently as well as in a team
– Strong work ethic, attention to detail and high degree of accuracy
– Ability to create reports and presentations
– Able to multi-task and work effectively in a fast-paced environment
– Excellent verbal and written communication skills
– Excellent knowledge of industry standards and practices
Candidates should send their CV to [email protected]
3. VACANCY: a software development company
POSITION TITLE: Market Research Analyst
LOCATION: Lekki Phase 1
EXPERIENCE: At least 3 years of experience
TYPE OF WORK: Hybrid Bases.
SKILLS/APTITUDES REQUIRED:
– Excellent verbal and written communication skills.
– Excellent organizational skills and attention to detail.
– Superior research and analytical skills.
– Ability to translate complex concepts and methodologies into easy to understand language.
– Proficiency in ClickUp and the Microsoft Office suite or related software.
– Experience or influence in the maritime industry is an added advantage.
– Bachelor's degree in marketing research, statistics, mathematics or related field required; MBA preferred.
-Professional certification as a market research analyst i.e. PCM, PRC or any other certification related to market research.
COMPENSATION: Competitive.
Qualified candidates should send their CV and cover letters to [email protected]
NOTE: Applicants must be prepared to resume immediately
4. JOB TITLE: Marketing Intern
LOCATION: Lagos Island, Lagos
QUALIFICATIONS
– Bachelor's degree with a minimum of upper second class
– NYSC discharge certificate or currently serving corps member
-0 – 2 Postgraduate experience
Send your CV to [email protected] using "Internal Marketing" as the subject.
5. JOB TITLE: Business Development Intern (NYSC)
LOCATION: Maryland, Lagos
QUALIFICATIONS AND REQUIREMENTS
– Bachelor's degree in commerce, marketing or other related fields.
-0 – 1 year of work experience.
– Proficiency in Word and Excel.
-Ability to use a computer for various tasks.
SALARY: #50,000 per month.
Send your CV to [email protected] using the position as the subject of the mail.
6. POSITION: Operations Manager
DIPLOMA: OND/HND
SALARY: 70k to 80k
LOCATION: OPIC (accommodation is available)
TERMS
– Must have a minimum of 2 years of experience in a related field.
– Must be able to work without supervision.
– Must have great skills in information and communication technologies.
Interested and qualified candidates should send their CV to [email protected]
7. VACANCY: Credit Loup
JOB TITLE: Backend Developer Intern (PHP-Laravel)
WORKPLACE: Surulere, Lagos
SALARY: #40,000/month.
TERMS
-Candidates must have a Bachelor's degree.
-Computer science students only with at least 6 months of experience
-Must be based in Lagos.
-Have an understanding of PHP, advanced PHP and OOP concepts.
-Good understanding of front-end (e.g. HTML/CSS, JavaScript, XML, j Query) and back-end technologies.
– Solid knowledge of API development using REST and SOAP architecture.
-Adaptive to new technologies/architecture.
– Willing to learn new languages/frameworks.
– Mastery of JavaScript JQuery Scripting.
– Experience in designing and developing responsive design websites.
-Knowledge of PHP programming and open source technologies such as Codeignitor, Laravel and other frameworks.
-Knowledge of e-commerce, payment gateway, CMS, etc.
– Knowledge of databases (eg MySQL).
DEADLINE: September 16, 2022.
Send your resume to [email protected] using the job title as the email subject.
8. VACANCY: Lending Edge Finance
POSITION TITLE: Collection Agent
LOCATION: Gbagada, Lagos
TERMS
-Applicants must possess an HND, NCE or B.Sc degree
-Experience working with tight goals and deadlines.
-Immediate call resolution
-Patience and ability to manage stress
– Working knowledge of MS Office and databases
-Must have a valid ID card
-Must have good communication skills
-Must be tech savvy
– Must have basic Excel skills
-Stay in Gbagada and the environment
-Must have a smartphone (minimum 2GB RAM).
SALARY: #50,000 per month.
DEADLINE: August 24, 2022.
Send your CV to: [email protected] using the job title and your name as the subject of the email.
NOTE: Please include the following in your email
-Last name
-Phone number
-Spoken languages)
-Location
9. HOLIDAY: A growing kindergarten and primary school
LOCATION: Ojodu
POSITION TITLE: Administrative Manager.
TERMS
-B.ED / B.SC / HND
-TRCN certificate or other professional certifications are an added advantage
– OND/NCE holders with at least 5 years of experience can apply.
-Good communication skills (oral and written)
-Experience in a similar role in a school setting
-ICT skills
Interested persons should send a copy of their CV to [email protected]
DEADLINE: August 24, 2022
10. JOB TITLE: Social Media Manager and Content Creator (Content creation is very important)
TERMS:
-Proven work experience as a social media manager
-Hands-on experience in creating and managing content
-Excellent writing skills
– Ability to deliver creative video content (text, image and video) is very important
– Strong knowledge of SEO, keyword research and Google Analytics
-Knowledge of online marketing channels
-Excellent communication skills
– Analytical and multitasking skills (multitasking is very important)
SALARY: #100,000
Send CV to 07086307772